Dr. Joel Hessler, D.C., C.C.S.P®
Biography
Dr. Joel Hessler originally from Cass City, Michigan; earned his doctorate from Logan College of Chiropractic in St. Louis, MO. While at Logan, Dr. Hessler was selected for a "Red Badge" internship through the Biofreeze® Sports Rehabilitation Clinic. During this time Dr. Hessler had the privilege of treating varsity athletes from the University of Missouri (MIZZOU), Missouri Baptist University, Lindenwood University, and youth athletes from the surrounding St. Louis area. Dr. Hessler currently serves as the team chiropractor for Oakland University's D1 hockey team and as the sports medicine provider for Imlay City Schools.

Dr. Hessler has furthered his sports medicine training and is a Certified Chiropractic Sports Physician® through the American Chiropractic Board of Sports Physicians™. Currently, Dr. Hessler is one of only two chiropractors in Michigan to complete the American Chiropractic Board of Sports Physicians™ sport concussion training and be actively listed as a provider on their concussion registry. Dr. Hessler has utilized this training to implement pre-participation sport concussion baseline testing for young athletes in Lapeer County.

In addition to sports medicine, Dr. Hessler specializes in occupational injuries and the management of soft tissue injuries. Leading up his chiropractic training Dr. Hessler practiced as a medical massage therapist, working in both inpatient and outpatient settings. With advanced training in soft tissue mobilization he has over 18 years of experience in clinical muscle work, with a focus on neuromuscular rehabilitation. Because of his passion for a "whole person" approach, Dr. Hessler earned an award of excellence for his research in the treatment of myofascial trigger points (commonly referred to as muscle knots).

Being a chiropractic patient from an early age, Dr. Hessler understands that optimal health in the absence of pain is his patient's primary goal. He shares his passion for healthy and active lifestyles through chiropractic care, nutrition, and wellness counseling.

Dr. Hessler spends his free time in the community with his wife Ashley, son Jaxson, and daughter McKenzie. In addition to enjoying Michigan's great outdoors, Dr. Hessler is involved with the Imlay City Rotary Club and Imlay City athletic programs.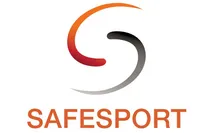 Dr. Hessler is committed to providing care to youth athletes. He is a SAFESPORT trained provider.